Twitter doubles its character limit
Comments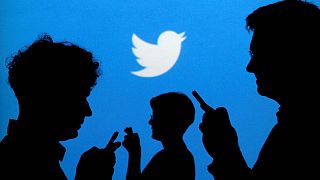 Twitter users can now send tweets with as many as 280 characters, double the old limit. It follows a successful trial in September .
The expanded limit is being rolled out to users in all languages except Chinese, Japanese and Korean – where cramming in tweets is not an issue according to a company spokesperson.
The 140-character limit is a relic of a previous technological era when it was the maximum that could fit in mobile text messages.
Users are now just waiting to see how the world's most famous Tweeter, President Donald Trump, will use the extra space.
I don't need 280 characters for you guys to see how witty I am, so I'll just double-write everything I tweet for the foreseeable future.

I don't need 280 characters for you guys to see how witty I am, so I'll just double-write everything I tweet for the foreseeable future.

— Kenny Ocker (@KennyOcker) November 7, 2017
With double the characters does that double the chance for Trump's Tweets to kill us all?
#280Characterspic.twitter.com/5o2M6y6XBj

— Cameron Grant (@coolcam101) November 7, 2017