President Trump is expected to nominate Jerome Powell as FED Chair
Comments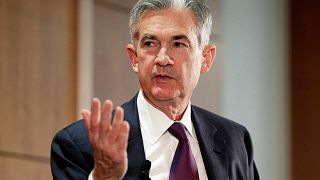 US President Donald Trump is expected to nominate Federal Reserve Governor Jerome Powell as the next chair of the US Central Bank later today.
The Wall Street Journal reports the White House notified Powell of Trump's intention to nominate him and the pair spoke on Tuesday.
It is believed Powell would continue current chair Janet Yellen's policy of gradual interest rate rises.
Yellen's term as chair ends in February 2018 but she is entitled to remain a Governor on the board of the Federal Reserve until 2024.