Mugabe removed as WHO goodwill ambassador
Comments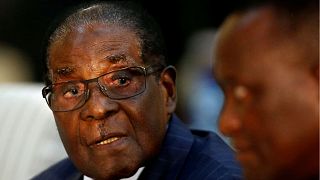 Zimbabwean President Robert Mugabe has been removed as a WHO goodwill ambassador, the World Health Organization (WHO) said on Sunday following an outrage among donors and rights groups at his appointment.
WHO Director-General Tedros Adhanom Ghebreyesus, who made the appointment at a high-level meeting on non-communicable diseases (NCDs) in Uruguay on Wednesday, said in a statement that he had listened to those expressing concerns.
"Over the last few days, I have reflected on my appointment of H.E. President Robert Mugabe as WHO Goodwill Ambassador for NCDs in Africa. As a result I have decided to rescind the appointment," Tedros said in a statement posted on his Twitter account @DrTedros.