Harvey Weinstein: Los Angeles Police launch sex assault probe
Comments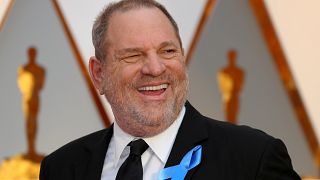 After police inquiries in New York and London, officers in Los Angeles are now investigating film producer Harvey Weinstein over suspected sexual assault.
The LAPD robbery and homicide division is probing an alleged incident in 2013.
Police have interviewed a potential sexual assault victim, spokesman Kevin Maiberger told Reuters. No further information was given on who made the allegations or where the alleged incident occurred.
Weinstein, 65, has denied having non-consensual sex with anyone but he has been accused of sexual misconduct by dozens of women.
Director Quentin Tarantino, who has worked closely with Weinstein, has told the New York Times he has known about the movie mogul's alleged misconduct for decades and feels ashamed he didn't take a stronger stand.
Quentin Tarantino, on Harvey Weinstein: "I knew enough to do more than I did" https://t.co/3gJaHDvtTV

— The New York Times (@nytimes) 20 octobre 2017
The Los Angeles Times newspaper said on Thursday that the allegation made to the LAPD came from an unnamed well-known Italian model and actress, who told police detectives that Weinstein raped her in a room at a Beverly Hills hotel after a film event in February 2013.
LAPD investigating Harvey Weinstein after a woman in L.A. accuses him of rape https://t.co/Ffk76gZRtxpic.twitter.com/pGmmCwoUPc

— Los Angeles Times (@latimes) 19 octobre 2017
with Reuters