Oscar's board expels US film producer Harvey Weinstein following allegations of sexual misconduct
Comments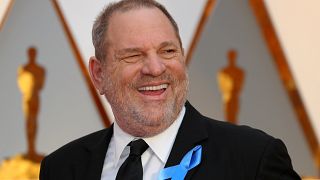 The Academy of Motion Picture Arts and Sciences has expelled producer Harvey Weinstein, after allegations that he sexually harassed or assaulted a number of women over the past three decades.
The academy said in a statement that its board of governors "voted well in excess of the required two-thirds majority to immediately expel him from the Academy."
The 65-year-old faces allegations of sexual misconduct from more than two dozen women and three of rape. He has apologized for having 'caused a lot of pain' but has strongly denied all allegations of nonconsensual sex.
In its 90-year history, the Academy has expelled only one other member, and only because an 83-year-old actor violated explicit written rules about sharing screener copies of films in 2004. No one has been expelled for unethical or potentially criminal behavior, including figures such as Roman Polanski, Bill Cosby and Mel Gibson, who have had high-profile sexual or domestic assault allegations made against them.