EU leaders give 'green light' to prepare for post Brexit trade talks
Comments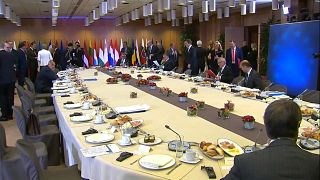 EU leaders have been gathering for a crunch summit to assess the progress made in Brexit negotiations.
Talks will continue without British Prime Minister Theresa May, who left Brussels this morning, following a plea to move onto the subject of trade.
Her fellow EU leaders have agreed to begin talking about it among themselves, but have not decided when the talks will begin.
The original timetable for trade talks was this week.
But 'insufficient' progress in negotiations over citizens' rights, the UK's financial obligation and the border in Northern Ireland had led to the delays.