Jacinda Ardern is to be the New Zealand prime minister
Comments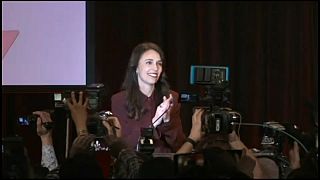 After an inconclusive result in the New Zealand elections, New Zealand First leader Winston Peters held the power. And saying he believed that the country wanted change, he made his decision.
"That's why in the end we chose a coalition government of New Zealand First with the New Zealand Labour Party."
This will make Jacinda Ardern the country's third female prime minister. Having only taken over its leadership in August and after almost a decade of National party rule, the 37-year-old almost single-handedly brought Labour to government.
"I feel extraordinarily honoured and privileged to be in a position to form a government with labour at the lead."