Danish divers discover decapitated head of journalist Kim Wall
Comments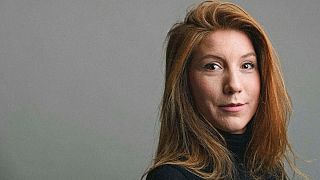 Police in Denmark say divers have discovered the decapitated head and dismembered legs of Kim Wall.
The Swedish journalist died in mysterious circumstances on an inventor's homemade
submarine in August.
Danish navy divers found plastic bags, weighted down by metal, containing the body parts,
a knife and some of Wall's clothes in a Bay, just south of Copenhagen on Friday.
The latest discovery comes after the journalist's mutilated torso was found, without head, arms or legs, 11 days after boarding Peter Madsen's submarine on August 10.
The 46-year-old denies killing the journalist. He says she died in an accident after being hit by a heavy hatch cover on board his vessel.
Danish police say there were no fractures to Ms Wall's cranium, while15 stab wounds were also found on her torso.
The cause of death has not yet been determined.