Around 400 nude swimmers brave the freezing North Sea for annual UK skinny dip
Comments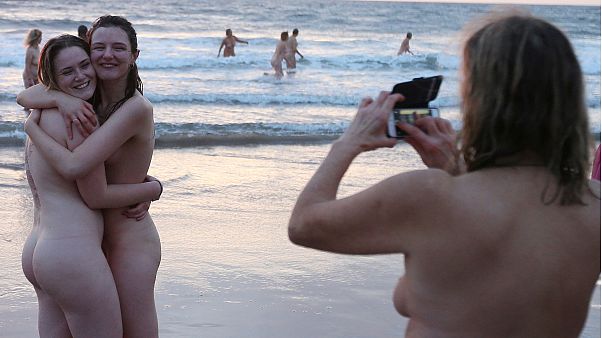 Hundreds of nude revellers jumped in the ‪waters of the North Sea in Northumberland‬‬ for the annual North East Skinny Dip.
As the sun rose, skinny-dippers ran into the chilly water at Druridge Bay to celebrate the first official day of Autumn, also known as the autumn equinox, as well as raising money for the mental-health charity Mind.
Participants of all ages were treated to entertainment from a percussion band and a female fire-eater.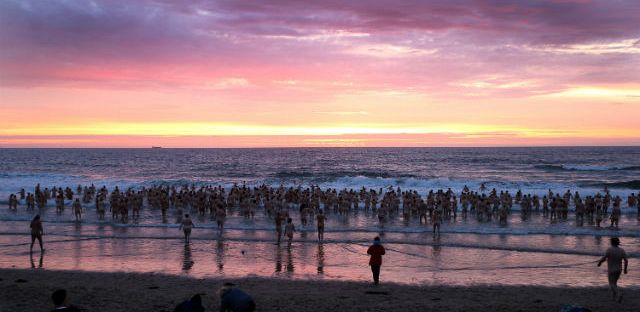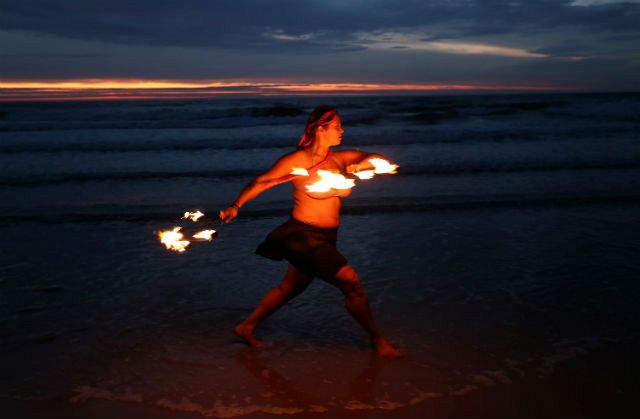 Event organiser said she was inspired to create the event in 2012 as she suffered from a cognitive impairment and found that baring all in nature helps her cope.
"The sheer sensation of cold, fresh, pure water enveloping every inch of my body. I really wanted to share my practice and the healing properties of nature with others," she said.