Irma barrels across the Caribbean
Comments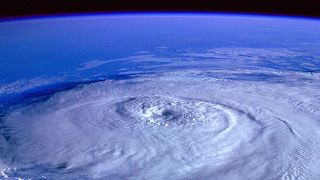 Hurricane Irma, one of the most powerful Atlantic storms in a century, is churning across islands in the northern Caribbean.
The fierce winds, surf and rain are en route for a possible landfall in Florida at the weekend.
Irma is expected to become the second powerful storm to thrash the US mainland in as many weeks after the devastating Hurricane Harvey.
The eye of the Category 5 storm, with winds reaching 295 kilometres an hour, passed over the island of Barbuda east of Puerto Rico on Wednesday.
Hurricane warnings have been issued for several Leeward Islands, including Anguilla, Montserrat, St Kitts and Ne evis as well as for the US and British Virgin Islands.
Puerto Rico and the Dominican Republic are also on alert.
The authorities in the Florida Keys have called for a mandatory evacuation of visitors from the islands and public schools have been closed throughout South Florida.