Hungary fumes over ECJ migrant ruling
Comments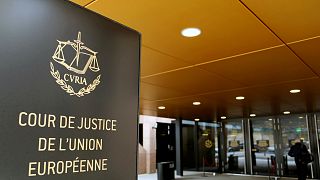 The European Union's highest court rejected a legal challenge on Wednesday from Slovakia and Hungary against a mandatory quota to accept migrants from Greece and Italy.
EU leaders agreed the policy to relocate 160,000 people from the two countries back in September 2015 as Europe struggled to find ways to deal with the influx of people onto its shores.
Over 27,000 people have been relocated to date, according to a statement from the European Commission.
Hungary and Slovakia wanted to have the scheme cancelled, but judges dismissed their argument and said the policy was a "proportionate" response to "enbaling Greece and Italy to deal with the impact of the 2015 migration crisis."
Although the court's decision is final, the Hungarian government warned the "real battle" was about to begin.
Peter Szijjártó, Hungary's foreign minister, told reports that the ruling "jeopardises the security and future of all of Europe".
"The Hungarian government considers today's decision by the European court to be appalling and irresponsible," he said.
Slovakia indicated it would accept the decision, but the government said it would continue to speak out against the policy.
Slovakia, the Czech Republic, Hungary and Romania were the EU countries to vote against the scheme in 2015, which was decided by qualified majority.
and is not open to appeal. As a result, European Commission (EC) officials will continue to be able to order member state governments to take in specific quotas of refugees entering the bloc, or risk facing fines.