Maëlys: prosecutors launch kidnapping inquiry
Comments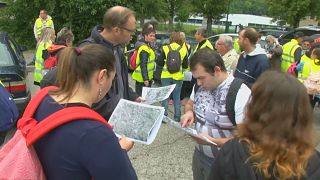 French prosecutors have opened a kidnapping inquiry in the case of the missing schoolgirl Maëlys de Araujo.
Hundreds of locals gathered on Saturday in the small city of Le Pont-de-Beauvoisin in the French Alps to participate in a civic search for the nine-year-old girl who disappeared last week while at a wedding party.
Maëlys was last seen at 3am on Sunday (August 27) morning in the car park of a reception hall where the wedding party was taking place, authorities said.
Two 34-year-old men were placed in custody over the course of the week, one being arrested on Wednesday (August 30) and a second on Friday (September 1), but both were released on Friday evening without being charged.