Professor believes a comprimise must be found between Britain and the EU
Comments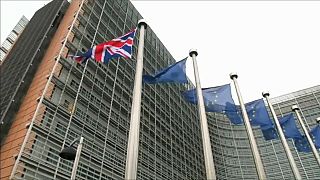 A professor in Political Science believes any compromise from Theresa May's conservative party in its Brexit negotiations could prove unpopular among the British public.
Professor Christian Lequesne said: ''The ins and outs of the deal have yet to be discussed, but according to rumours, the Conservative party could be ready to strike a deal on a bill worth 40 billion euros, which is progress. But on the European side, it is well known the figures are worked out as much higher.
Therefore a compromise will have to be found. It is in my opinion the most sensitive issue because in the UK, when it comes to tax payers' money in general and tax payers' money going to Europe, it divides public opinion.
It is not the first time it has happened. Remember the debates in the 80's with Thatcher saying "I want my money back" and the compromise that had to be found at the time by accepting a British rebate."
British officials will sit down this week with Eu representatives to try and resolve the stalemate and have suggested more frequent talks should take place.