Anti-whaling group 'unable to match Japanese technology', halts activity
Comments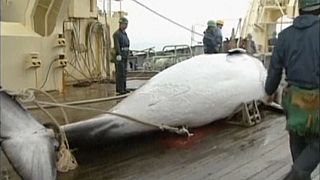 An anti-whaling group which claims responsibility for reducing Japan's whaling quota by 68 percent has announced it will not intercept the nation's boats in the Southern Ocean this season.
Sea Shepherd has been confronting vessels every year since 2005. But its founder, Captain Paul Watson, says the group is unable to keep abreast of Japan's surveillance technology.
An international ban on whaling came into effect in 1985, however Japan has continued to send fleets into the Antarctic each autumn or winter.
Captain Watson has denounced the so-called 'hostile governments' of countries including Australia, New Zealand and the US and accuses them of appeasing Tokyo.