Spain steps up security as ISIL issues more threats
Comments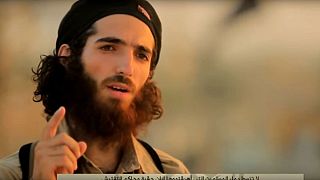 Security is being tightened in major cities and tourist destinations across Spain since last week's twin terror attacks ….but discretely.
Plant pots and bollards are being employed along with increasing a police presence on the streets. Anything to prevent vehicles from mowing down pedestrians.
Spain's threat level is to remain at Level 4 following the attacks however security measures are to be enhance in areas where there are large crowds.
A meeting between Barcelona's mayor and regional officials put counter-terrorism measures at the top of the agenda. The aim is to strike a balance between security and not overloading residents with restrictions.
In the regional capital, which receives around 30 million visiters a year some 10 percent more police are to be deployed.
Self-styled Islamic State or ISIL, which has often shown it has mastered video making techniques has issued another but this time its fighters are heard making threats in Spanish against Spain for the first time.
The extremists have already claimed responsibility for the attacks in Catalonia.