Fourth suspect in Spain attacks granted conditional release - court
Comments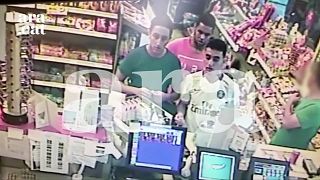 A fourth suspect in last week's twin attacks in Spain has been granted conditional release by a Spanish judge.
Salh El Karib ran an internet cafe in the northeastern Spanish town of Ripoll where most of the alleged attackers lived.
El Karib will have to show up at a local court every week and is banned from leaving Spain, the court said in a statement.
The 34-year-old Moroccan is the second of four suspects to have been granted conditional release.
Another man arrested over the attacks, Mohamed Aalla, was also granted conditional release earlier this week while two others were remanded on charges of membership of a terrorist group and murder.
Authorities are still looking into the vehicle attacks in Barcelona's busy Las Ramblas boulevard last Thursday that killed 13 people and in the resort town of Cambrils several hours later.
Spain's threat level is to remain at Level 4, however security measures are to be enhanced in areas where there are large crowds.