Spanish police have shot dead the chief suspect in last Thursday's Barcelona terror attack.
Catalan police say the man, shot in the area of Subirats, west of Barcelona, is Younes Abouyaaqoub, the main suspect in last Thursday's attack.
Earlier on Monday, police named Abouyaaqoub as the driver of the van that killed 13 people on the crowded boulevard of Las Ramblas in Barcelona last week.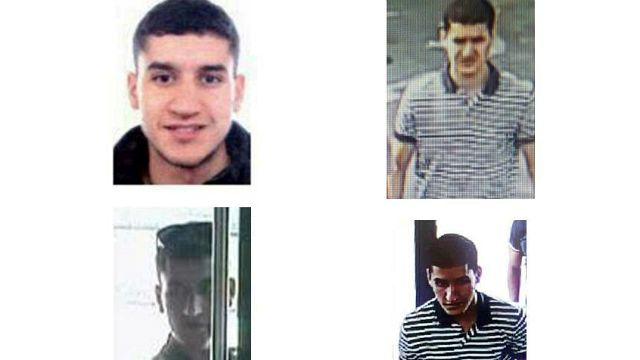 Also on Monday, the Catalan government confirmed the death toll had risen to 15 in the Spain terror attacks with more than 120 injured. An official said that all 15 had also been identified.
Catalan police confirm that the man shot down in #Subirats is Younes Abouyaaqoub, the main suspect in last Thursday's attack in Barcelona

— Catalan Government (@catalangov) August 21, 2017
The hunt for the man who was driving the van had been extended to all of Europe. More than 800 vehicle checkpoints were setup and Spain tripled the number of officers working on anti-terrorism operations.
Details emerged of how he fled on foot through the streets of the old town, then later stabbed a man to death and took his car to escape.
22-year-old Abouyaaqoub, as well as his brother and two cousins, are all originally from the small Moroccan town of Mrirt.
Abouyaaqoub's brother El Houssaine and first cousins Mohamed and Omar Hychami are three of five men killed by police during a subsequent attack early on Friday in the Catalan town of Cambrils, further down the coast from Barcelona.
Relatives in Mrirt, about 150 km (93 miles) south-east of the capital, Rabat, said they last saw Younes and Mohamed when they showed up for a brief, unexpected visit in March.