Italy accuses Russia of huge hack of its foreign ministry outposts
Comments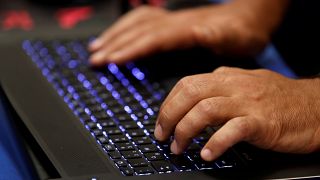 The Italian foreign ministry has confirmed that a sustained Russian hacking attack it warned about back in February is far worse than first thought, and lasted years, not months.
The ministry initially voiced its suspicions in February, and opened an official inquiry by the chief prosecutor in Rome
Field offices including embassies and staff members between 2013 and 2016 were hit by malware that compromised e-mail systems which went undetected for some time, but the ministry says no sensitive encrypted data was attacked.
Notably Italy's mission to the EU was repeatedly breached, with heavy traffic reported at moments when Ukraine, sanctions, Syria, Libya, the Northstream gas pipeline or the migrant crisis were discussed. NATO and Ecofin meetings were also compromised.
The Brussels office alone saw 1760 messages broken into.
Back in February Moscow said there were "no facts" to back the Foreign Ministry's assertion.
However the Italians say the hackers used a malware tool with apparent links to the Gru, Russian military intelligence, and Chinese hackers also seem to have been involved.