At least 36 dead after trains collide in Egypt
Comments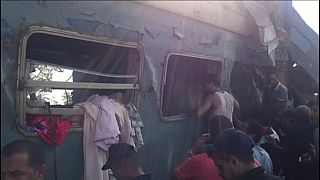 At least 36 people died and 123 were injured after two trains collided in Alexandria, Egypt, according to the country's health ministry.
Television reports, citing ministry of transport officials, said the accident happened when one of the trains broke down.
It is thought to be the country's deadliest rail accident since November 2013, when a train hit a bus south of Cairo, killing 27 people.
Eyewitness footage