North Korea readies Guam missile strike plan
Comments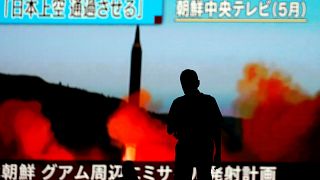 A plan to fire four missiles near the US Pacific territory of Guam will be ready in days, North Korea has warned.
The secretive communist country's state media claimed the rockets could pass over Japan and land near Guam, if leader Kim Jong-un gives the green light.
Pyongyang also accused President Trump of being "bereft of reason" following his "fire and fury" warning on Wednesday.
North Korea's plan to fire missiles close to Guam is the latest provocation between Washington and Pyongyang.
James Mattis, the US Secretary of Defense, has said the North would be "grossly overmatched" in any war with the US and its allies.
Guam, which lies more than 3000 kilometres from North Korea, is home to both an American air and naval base.