FBI raided home of Trump's campaign manager
Comments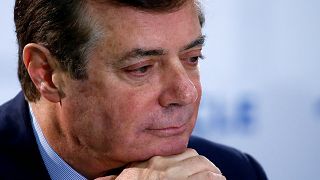 FBI agents conducted a dawn raid on the home of Paul Manafort, who served Donald Trump's presidential campaign manager, it has emerged,
The Washington Post said the raid happened on July 26, the day after Manafort met members of the Senate intelligence Committee to discuss links between the campaign and the Russian government.
Manafort had resigned his campaign role in August 2016 after questions emerged over his links with foreign governments. The day after the FBI raid, he registered retrospectively as a foreign agent after it emerged his firm had lobbied on behalf of a pro-Russian political party in Ukraine.
A spokesman for Manafort said he had cooperated with the authorities at all times.