Quebec opens Olympic stadium to cope with surge in US asylum seekers
Comments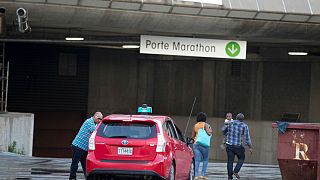 Locals may scoff that Montreal's humdinger of a white elephant, the 1976 Olympic stadium, may at last be proving useful, as so many asylum seekers are pouring over the Canadian border from the USA it is being pressed into service to shelter them.
Thousands of people fleeing the new draconian immigration policies in America are heading north, with the province of Quebec a major crossing point. More than 3000 asylum seekers have come to Quebec alone since the start of the year, and the numbers are surging, with more than a thousand arriving in July.
Local aid centres have been unable to cope, and the stadium could eventually house 450 beds for temporary use.