US diplomatic staff moving from Russia
Comments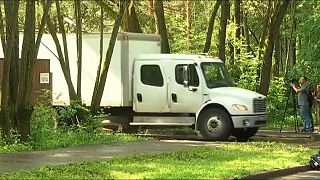 US diplomatic staff in Russia are already on the move after the decision on Monday by president Vladimir Putin to expel 755 of its 1,200 staff in its embassy and consular operations.
This is in response to sanctions against Russia approved by the US Congress last week, but many of those let go from their jobs will be local Russian citizens, with the United States allowed to choose which of their staff leaves.
Local opinion of the decision by Putin is divided.
Yuri Solovyov, a Moscow resident agrees with him,
"He is doing the right thing. We have to respond to arrogance with arrogance. We need to teach them a lesson."
But another resident, Vadim Andreev wasn't so sure,
"I think this is absolutely inappropriate, they shouldn't be doing this. Our relations will only deteriorate, and we already have what we have. I'm against this decision."
Moscow has also said it will seize two U.S. diplomatic properties, including a storage space in the south of Moscow which has already been blocked. A suburban compound is also to be shut up, with three removal vans seen packing up as much furniture and possessions as possible. The residence has been used by the American embassy as a getaway for diplomats and staff, to escape from the centre of Moscow, bring their children and relax. The small wooden house is now finding itself at the centre of a major diplomatic row between Washington and Moscow.