Sharp decline in sperm count for Western men a 'major health crisis'
Comments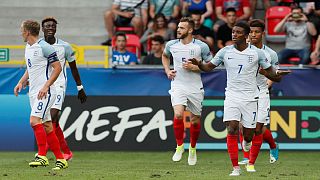 Doctors are describing a sharp decline in sperm count for Western men that shows no sign of improving as a "major health crisis."
Researchers found men are significantly less fertile than just 40 years ago. They analysed 185 previous studies involving about 43,000 men and discovered that between 1973 and 2011, both sperm concentration and overall sperm count declined more than 50 percent in men from North America, Europe, Australia and New Zealand.
Senior researcher Shanna Swan said, "it can't be genetic, it's much too fast…so it's got to be environmental."
Chemical exposure
Dwindling sperm counts have been linked to exposure to some chemicals in things like plastics and nicotine, especially in the womb.
Doctors say a mother who smokes while pregnant does greater damage to her son's future sperm count than if the son smokes himself as an adult.
Recent studies show reduced sperm count related to increased heart disease, prostate cancer and early death, and if something in the environment is disrupting hormones, it is not just men who have to worry.
Everybody should be concerned about their health and should focus on the basics: a healthy diet, exercise, no smoking, and getting a good night's sleep.
These are small changes which could have a big impact on reproductive health, and maybe more.