Freed from ISIL rule: Raqqa women burn their burqas
Comments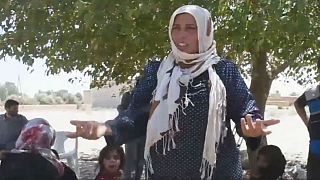 Residents of ISIL's self-described capital of Raqqa in Syria celebrated as they were released from the jihadist group's rule.
Multiple videos were posted to the YouTube and Twitter accounts of the Kurdish Peoples Protection Units (YPG) and their various sub-organisations between Thursday, July 20 and Saturday, July 22.
In one video women could be seen burning their clothes and men shaving off the beards that they were forced to wear under ISIL.
"Cut it off. Cut it all just to spite them (ISIL)," said one resident.
The celebration and relief were marred with sadness as people remembered those that they had lost during ISIL's occupation.
One woman cried as she explained how the group killed her husband.
"They fired a mortar at my house. My husband was outside, he was hit and died," she said.