Alleged R. Kelly cult member: 'I'm totally fine.'
Comments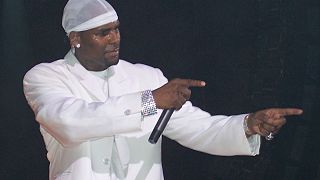 A 21-year-old woman whose parents Former that singer R. Kelly was holding her hostage has refuted the claims saying she "is not being brainwashed".
Joycelyn Savage's parents accused the R&B star of holding their daughter against her will in a "cult", but she has denied the claims.
Former members of Kelly's inner circle confirmed the claims in a BuzzFeed News report saying that six women lived in properties rented by Kelly in Chicago and Atlanta and that he controlled "every aspect of their lives".
The report also claims that Kelly "confiscates the women's cell phones, they said, so they cannot contact their friends and family" and that he "films his sexual activities" with them.
In an interview with TMZ when questioned about her situation Savage said: "I've never felt like a hostage or anything like that."
When asked to confirm if she was in Georgia and if she was free to go from her location Savage declined to answer, replying: "I don't want to speak on that."
Kelly has not been charged with any crime and denied the claims via a statement from his attorney Linda Mensch: "Mr. Robert Kelly is both alarmed and disturbed at the recent revelations attributed to him. Mr. Kelly unequivocally denies such allegations and will work diligently and forcibly to pursue his accusers and clear his name."
The singer was acquitted of 14 charges of making child pornography in 2008, brought about after a video came to light which purported to show him having sex with an underage girl.