Storms hit Euronews headquarters
Comments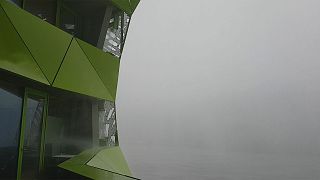 Torrential storms have been passing over France this week with Paris seeing record rainfall that forced the closure of large parts of the subway.
This is what the weather looked like from Euronews' headquarters on the banks of the river Saone in Lyon at around 18:15 yesterday (July 11).
Other parts of the region saw severe hailstorms that damaged crops.