Partial ceasefire in southwest Syria
Comments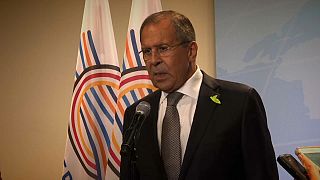 A ceasefire and a "de-escalation agreement" for southwest Syria has been reached by the US, Russia and Jordon.
The truce is due to begin at noon Damascus time.
U.S., Russia and the Kingdom of Jordan agree to a ceasefire in southwest Syria, Sec. of State Tillerson says. https://t.co/CfKSfbd8bjpic.twitter.com/nTm1aB0xYn

—

ABC

News (@ABC) July 8, 2017
The move was announced at a meeting between Donald Trump and Vladimir Putin at the G20 summit in Hamburg.
Sergey Lavrov, Russian Foreign Minister said:"Today in Amman, the capital of Jordan, experts from Russia, the US and Jordan have finished their work and agreed on a memorandum on the creation of a de-escalation zone in the Southwest of Syria, districts of Dera'a, Quneitra and Suwyda.
Previous ceasefires in the six-year civil conflict have come to nothing and it is unclear if the actual fighters on the ground are on the same page as the politicians.
Supported by Russia the Assad regime has regained ground in recent times.