This week in pictures: Flooded Berlin, Harry Potter's anniversary and a shark at the beach in Spain
Comments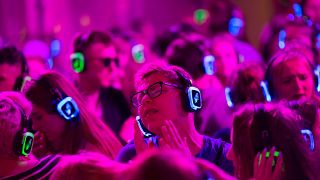 Celebrations after the lower house of the German parliament voted on legalising same-sex marriage, people walking flooded streets during heavy rain in Berlin, fans celebrating Harry Potter's 20th-anniversary, bees taking up residence in Times Square in New York and a shark seen at the shore at Playa de Palma beach in Spain.
Check these and many other highlights of the week in the gallery of images selected for you this week.
Navigate the gallery by hovering over and clicking the arrows at the edge.