Croatia rejects ruling in maritime dispute with Slovenia
Comments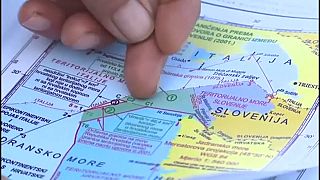 Croatia has rejected a ruling by an international arbitration court that hands victory to Slovenia in a long-running maritime dispute.
In a row that centres on the Bay of Piran, judges in the Hague have granted Slovenia unhindered access to international waters in the Adriatic Sea, with a 10-nautical mile corridor.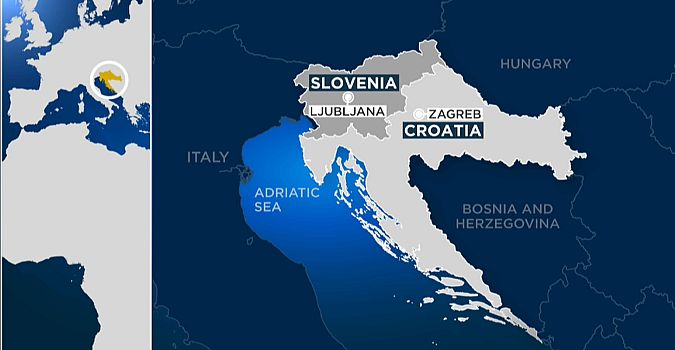 The countries have argued over a stretch of their sea and land border since independence from the former Yugoslavia in 1991.
The arbitration ruling came from the Permanent Court of Arbitration.
Slovenia wins battle with Croatia over high seas access https://t.co/GgKLBUt4Cxpic.twitter.com/KvyLHLjIEd

— Harun Maruf (@HarunMaruf) June 30, 2017
Slovenian Prime Minister Miro Cerar told a news conference: "The ruling of the arbitration court is final and legally binding for both countries, for Slovenia and for Croatia.
"The historic moment has arrived for Slovenia. The decision must be respected."
Slovenia wants to now look at implementation of the decision, even though it says not all expectations have been met.
#Slovenia wins sea access frm #Croatia, #Zagreb is furious. https://t.co/auLPzw9LfM

— Hyper Observer (@HyperObserver) June 29, 2017
But Croatia walked out of the arbitration talks in 2015 and says it is not obliged to abide by the ruling.
Zagreb quit the proceedings when judges accepted that rules had been broken, amid reports a Slovenian official had contacted a member of the panel.
Reacting to Thursday's court ruling, Croatian Prime Minister Andrej Plenkovic said: "The first and most important message from Croatian government regarding the arbitration decision is that we do not consider ourselves obliged by this ruling, we are not obliged to abide the ruling at all, and we will not apply the contents of this ruling."
"For us this arbitration has no legal value. But we stand ready to discuss this border issue with Slovenia. We don't expect them to make any unilateral moves in light of this ruling."
Both countries agreed to arbitration in 2009, in a deal that also saw Slovenia drops its opposition to Croatia joining the European Union.
Croatia rejects tribunal ruling in Slovenia any access to Adriatic sea – 19km Piran area! https://t.co/Bv1n2azdPk via FT</a></p>— Alexandra A. Čeferin (Thezaurus_) June 29, 2017
On a little-known stretch of coastline, Piran provides sand, seafood — and an antidote to Venice. #ifeelsLOVEniahttps://t.co/ruNbr6WdFD

— Feel Slovenia (@SloveniaInfo) June 20, 2017