USA Gymnastics: athlete safety must be priority, review finds
Comments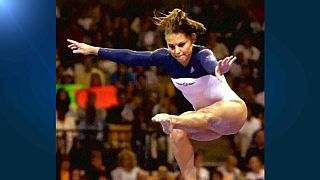 USA Gymnastics, the sport's national governing body, must make athlete safety a priority over winning medals, an independent review has found.
It follows an investigation into how the organisation has handled a number of abuse incidents involving gymnasts and an order to send one doctor to trial on charges of criminal sexual assault.
The report found USA Gymnastics must put in place a "culture change" in the way it deals with allegations of abuse and recommended ways of preventing it.