Trump to reverse thaw in relations with Cuba
Comments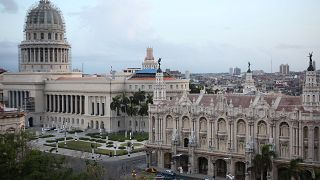 Donald Trump is about to overturn another of Barack Obama's big initiatives: the thaw in relations with Cuba.
According to White House sources, Trump will link the rapprochement to democratic advances on the island, including the holding of free elections and the release of political prisoners.
Although there will be no abrupt disruption to trade, Trump is expected to take measures that will affect tourism, which is experiencing a real boom: nearly 300,000 Americans visited Cuba in the first five months of this year.
With shift on Cuba, Trump could undercut his company's hotel-industry rivals https://t.co/k8jZUVUB3H

— Washington Post (@washingtonpost) June 16, 2017
There will also be a ban on all transactions with Cuban military and intelligence services as the armed forces control a powerful business holding that dominates the tourism sector.
But not all the developments made under Obama will be reversed: the US embassy will remain open in Havana and dollars will still be used in transactions with Cuba.