Romanian PM Sorin Grindeanu refuses to resign amid crisis
Comments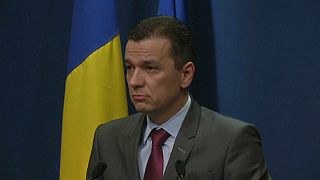 Romanian President Klaus Iohannis has called on politicians to solve the country's political crisis and will only appoint a new prime minister if the incumbent resigns or loses a non-confidence vote in parliament, his spokeswoman said on Thursday.
Current premier Sorin Grindeanu refused to resign after his ruling Social Democrat Party (PSD) withdrew its support for his cabinet late on Wednesday (June 14), in part for its disappointing performance with bolstering economic relations with Moscow.
The PM said that would be difficult given sanctions imposed on Russia by the European Union.
"President Iohannis requests the urgent resolution of the internal coalition crisis," spokeswoman Madalina Dobrovolschi said. "It is strictly the responsibility of parties in the ruling coalition."