Uber director resigns after sexist remark
Comments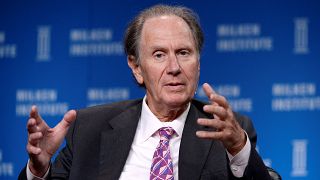 Uber's director David Bonderman has resigned after making a sexist remark at a staff meeting in San Francisco.
He made the comment at an all-staff meeting which had been called specifically to discuss how the billion dollar taxi business could respond after a probe was launched into claims of sexual harassment at the company.
The comment, which has not been disclosed by Uber, was widely regarded as offensive to women.
In his resignation statement, Bonderman described his remarks as "careless, inappropriate, and inexcusable" and "the opposite of what I intended."
And in a statement to Reuters news agency, Bonderman said he didn't want his comments to be a distraction at Uber, which he said is working to eliminate its culture of sexual harassment and discrimination.