Finland avoids government collapse, Finns Party fractures after shift to far-right
Comments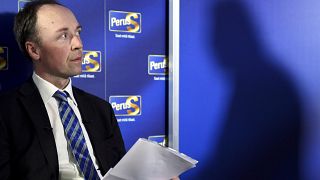 Finland averted a government collapse this week after the election of hard-line anti-immigrant leaders to the nationalist Finns Party, the country's second-largest, lead to it fracturing in two with moderate Finns Party MPs siding with Prime Minister Juha Sipila.
As many as 20 of the Finns Party's 37 members of parliament, including former party leader Timo Soini, along with current ministers, split from the party to form a separate political movement New Alternative.
The split avoids a government shutdown after PM Sipila warned he would break apart his three-party ruling coalition and tender his resignation to President Sauli Niinisto.
With the support from New Alternative, Sipila's Centre Party and pro-EU National Coalition Party retain a 106-seat majority in the 200-seat Finnish parliament.
The Finns Party, whose election of Jussi Halla-aho as leader signalled a shift to the far-right, will be excluded from government with 17 MPs.
Taking to social media, both PM Sipila and Finance Minister Petteri Orpo confirmed the exclusion of the Finns Party from the ruling coalition.
Keskustelut käyty. Yhteinen esityksemme Kesk./Kok. eduskuntaryhmille: ei edellytyksiä jatkaa yhteistyötä Halla-ahon johtaman PS:n kanssa.

— Juha Sipilä (@juhasipila) 12 June 2017
Keskustelut käyty. Yhteinen esityksemme Kesk./Kok. eduskuntaryhmille: ei edellytyksiä jatkaa yhteistyötä Halla-ahon johtaman PS:n kanssa.

— Petteri Orpo (@PetteriOrpo) June 12, 2017
In a blog entry about the political crisis Orpo said the ruling coalition rejects the Finns Party's euroscepticism and will promote an "open, tolerant society."
The turning point within the Finns Party started when party members chose Halla-aho as leader and replaced three deputy leaders with anti-immigrant hardliners over the weekend.
Halla-aho supports Finland leaving the European Union. He was also fined in 2012 for linking Islam to paedophilia and Somalis to theft in a blog post.
In a post on Facebook, Halla-aho said the Finns Party agreed with Finland's current policy on accepting asylum seekers but required the policy be strictly monitored during a meeting with PM Sipila and Orpo.
"I had a good and rational discussion with Prime Minister Sipila and Minister Orpo about government cooperation. I made it clear the current government programme and the asylum seeker policy and related measures were good enough for the Finns Party, but we required that what was jointly agreed should be closely followed," Halla-aho wrote.
The announcement the Finns Party would be excluded from government, Halla-aho wrote, came shortly after his meeting with the Prime Minister.
"A moment ago, the Prime Minister informed [me] that closer compliance with stated immigration policy is not possible and that there were no grounds for continuing government cooperation," Halla-aho said.