Sterling falls as markets react to UK election result
Comments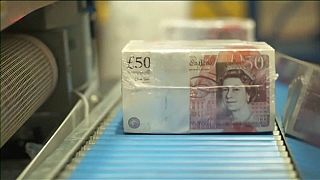 Sterling dropped as much as 2.5 percent as the UK election results came through, while the FTSE share index opened higher.
The pound recorded eight-week lows against the dollar early on Friday and its lowest levels in seven months versus the euro.
The markets have been anxious to see how Britain will move ahead with its plan to leave the European Union and how stable the UK government is likely to be during that process.