Kushner 'sought secret Kremlin communications channel' - US media
Comments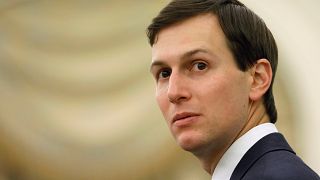 Donald Trump's son-in-law and senior adviser Jared Kushner talked to Russia's ambassador to Washington, Sergei Kislyak, about setting up a secret communications channel between Moscow and the president's transition team, according to US media reports.
The Washington Post has said the FBI is looking into Kushner's meetings with the ambassador and a Russian banker as part of its probe into alleged interference by Russia in last year's American election.
Now it is claimed that Kushner's talks with Kislyak at Trump Tower in December were also attended by Michael Flynn, the Trump administration's first national security advisor, who resigned over his contacts with Russians.
Russian ambassador told Moscow that Kushner wanted secret communications channel with Kremlin https://t.co/pb9txA858U

— Washington Post (@washingtonpost) 26 mai 2017
A secret communications channel was never established, according to the New York Times.
Moscow denies meddling and Trump denies any collusion with the Kremlin or other Russian officials.
Kushner, who is not accused of any crime, is ready to cooperate with this and separate Congressional investigations into Russia.
Trump left Europe for Washington on Saturday after addressing compatriots at a military base in Sicily.