Kushner under the FBI microscope
Comments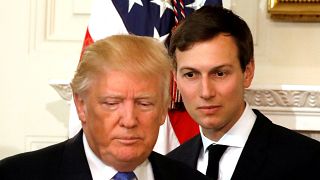 The son-in-law and senior adviser to President Donald Trump, Jared Kushner, is under the FBI microscope as part of the probe into the Trump campaign's Russia connections.
Reports from Capitol Hill suggest that he has information relevant to the investigation.
Kushner's lawyer says he will cooperate with authorities, though he is not suspected of any wrongdoing.
Jared Kushner under FBI scrutiny in Trump-Russia investigation: report https://t.co/Up00rJ9vScpic.twitter.com/hWwNsq5uGt

— The Hill (@thehill) 26 mai 2017
Investigators are looking into allegations that Moscow worked to influence a positive Trump result over Democrat Hillary Clinton.
Dems: Suspend Kushner's security clearance while he's under FBI scrutiny https://t.co/ySqP6FhFFspic.twitter.com/Vx5PFVmZrS

— The Hill (@thehill) 26 mai 2017
The focus, according to the Washington Post, is on meeting held last year between Russian ambassador to the US Sergei Kislyak and Russian financiers.
The justice department has appointed Robert Mueller as the special counsel leading the investigation.