Trump hires lawyer Kasowitz over Russia probe
Comments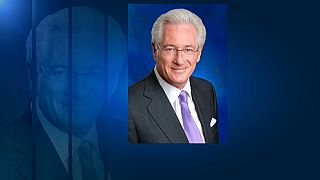 President Trump has reportedly recruited long-term legal adviser Marc Kasowitz to help him deal with investigations into his campaign and alleged Russian interference in last year's US presidential election.
It is being seen as a possible indication of how seriously the president is taking the federal inquiry.
On Tuesday former CIA director John Brennan, testifying before a Congressional committee, said it became clear last summer that Russia was trying to interfere in the vote and that he warned Moscow's intelligence chief.
He told the House of Representatives Intelligence Committee that he "saw information and intelligence" worthy of investigation, growing concerned after becoming aware of contacts between Russian officials and people in Trump's campaign.
The president's sacked national security adviser Michael Flynn told a Senate panel on Monday that he would refuse to hand over records of his contacts with Russian officials, invoking the Fifth Amendment.
US media reports say he is one of two key figures in the FBI investigation, and have identified at least 18 calls and emails between Trump's campaign and others with ties to the Kremlin.
President Trump to retain private attorney Marc Kasowitz in Russia investigation https://t.co/4TzPupH9s3pic.twitter.com/DyTxb5cMTG

—

NBC

News (@NBCNews) May 24, 2017
Watch every word of this Brennan answer — why every American should care about Russia interfering with the very foundation of our democracy pic.twitter.com/AXP9GN114b

— Bradd Jaffy (@BraddJaffy) May 23, 2017
Senate Intelligence Committee issues new subpoenas to Flynn's businesses https://t.co/7ammn7h67S

— Washington Post (@washingtonpost) May 23, 2017