Facebook fined by EU over Whatsapp deal
Comments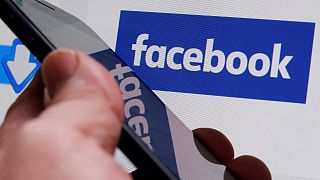 Facebook has been fined €110 million by European Commission anti-trust regulators during a review of its 2014 purchase of messaging service Whatsapp.
The social network was found to have given misleading information by incorrectly saying it could not match up user accounts on the two platforms, according to regulators.
According to the Commission, in 2014 Facebook said it could not automatically match user accounts on the two platforms – but two years later launched a service doing exactly that.
The Commission said it had information that contrary to the social media group's testimony the technical possibility existed and Facebook staff knew.
"Today's decision sends a clear signal to companies that they must comply with all aspects of EU merger rules, including the obligation to provide correct information," said the EU communique quoting Commissioner Margrethe Vestager, in charge of competition policy.
We need accurate #facts to do our job. facebook</a> now fined 110 mio € for giving wrong/misleading information when it took over WhatsApp.</p>&mdash; Margrethe Vestager (vestager) May 18, 2017
The EU has acknowledged that Facebook cooperated with its inquiry and says the outcome of the merger review was not affected.
Merger rules enable the Commission to fine companies up to one percent of their turnover over misinformation. The EU has described the fine as proportionate.
Facebook received a much smaller fine in France this week for failing to protect users' data from advertisers.
Whatsapp was recently fined in Italy for data infringements.
BRUSSELS (Reuters) – European Union antitrust regulators on Thursday said they would fine Faceboo—>https://t.co/wK7svujHZe

— Finite Code (@finite_code) May 18, 2017