Little girl survives being run over in China
Comments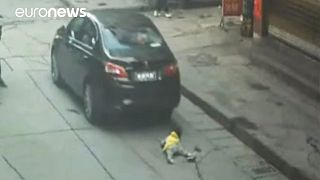 A child had an extremely close encounter when she was run over by a car in China's Guizhou province.
The girl, pictured in a CCTV video dressed in yellow, appeared to follow her older brother across the road when the accident happened.
In what could have been a fatal incident, the child came away with only minor injuries after falling down so that the car passed over her.
Had she been larger the result could have been very different.