UK hospitals, Spanish businesses hit by cyber attack
Comments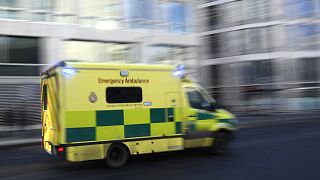 Britain's National Health Service says 16 regional health authorities have been hit by a massive cyberattack from persons unknown demanding money.
The "ransomware" attack also affected computer systems in some doctors' surgeries, which had to turn patients away and cancel appointments as software crashed.
However it appears the attack was a general one and did not target health services in particular.
#nhscyberattackpic.twitter.com/SovgQejl3X

— gigi.h (@fendifille) May 12, 2017
At the same time similar attacks have been crippling businesses in Spain. Cyber attacks there have targeted telecoms giant Telefonica, banks, retailers, energy and transport firms, again using ransomware to demand money.
Several companies have taken pre-emptive measures to prevent any hack into their systems by the variant of the WannaCry virus, which encypts vital data making it unreadable. Staff at Iberola, Gas Natural and Vodaphone were told to switch off machines and cut internet access.
With cyberhacking on the rise many companies and organisations are looking at their systems, some of which still run software written in the 1980s.