Eurovision 2017: euronews journalists give their verdict on this year's entries
Comments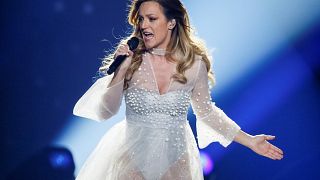 The Eurovision Song Contest never fails to be a talking point, with extravagant costumes, quirky song choices and diplomatic upsets.
This year, Italy's Francesco Gabbani and Portugal's Salvador Sobral are tipped to find themselves in the top two positions.
While the UK, always outsiders in the famous competition, has a chance of making it in to the top five with Lucie Jones' ballad Never Give Up On You.
The Grand Final will be held in Ukrainian capital of Kyiv on May 13.
Take a look at what euronews journalists think about the competition, and the chance that their home country will be victorious.