WWII bombs force mass evacuation in Hanover
Comments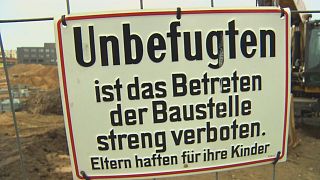 Around 50-thousand people are being evacuated in the German city of Hanover on Sunday, so that World War Two bombs can be defused.
They were discovered on a building site.
It is one of the biggest operations of its kind ever carried out in the country.
Seven care homes are among the buildings being evacuated.
Cultural and sports events have been planned for those affected.