Putin backs Chechnya gay hate crime probe
Comments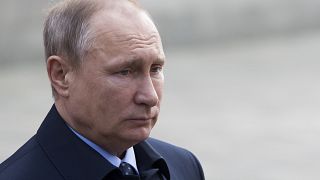 President Vladimir Putin has backed an investigation into reports of a violent crackdown on gay people in the Russian republic of Chechnya.
The Kremlin leader broke his silence on the scandal on Friday, telling Russia's human rights ombudswoman Tatyana Moskalkova that he will intervene.
Putin said he would talk to the prosecutor general and interior minister to ask them to
help her look into the reports concerning, he said,"what is going on with a non-traditional sexual orientation in the North Caucasus".
Vladimir Putin backs investigation into reports of violent anti-gay crackdown in Chechnya https://t.co/BNzPGMNVCepic.twitter.com/xdlv5WS9bK

— Telegraph News (@TelegraphNews) 5 mai 2017
His intervention comes days after German Chancellor Angela Merkel personally raised with him reports that gay people were being detained and tortured in the predominantly Muslim southern republic, run by Moscow-backed strongman Ramzan Kadyrov.
Kadyrov denies that human rights are routinely abused in Chechnya or that it has any gay people.