Poland: opposition groups hold 'Liberty March' to protest against government
Comments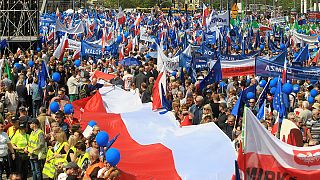 Tens of thousands of people have hit the streets of Poland's captial Warsaw to take part in a so called Liberty March.
The rally was organised by opposition groups to protest against what they see as the country's drift towards authoritarianism.
They accuse Poland's ruling Law and Justice party of undermining democratic standards and the rule of law.