US Congress agrees deal to avert government shutdown
Comments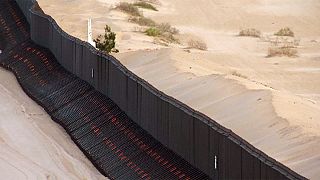 Congressional negotiators in the US have reached an agreement to avert a potential government shutdown.
If agreed by the full House of Representatives and Senate, the reported one-trillion-dollar
deal will keep the administration running until the end of the fiscal year on September 30.
Military spending would be boosted, as per President Donald Trump's request, and a host of federal programmes would be paid for.
However, the accord does not include funding for Trump's proposed wall on the border with Mexico.