Leading candidates in French election get in early to vote
Comments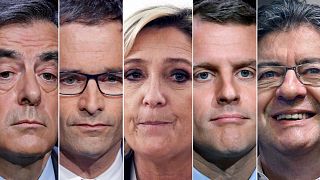 The leading candidates in the French presidential election have already cast their ballots, with most having voted in the morning.
The right-wing candidate Francois Fillon voted in the town hall in Paris' 7th district.
The Socialist candidate Benoit Hamon voted in Trappes in Yvelines, west of the capital, where he is a local councillor.
The far-right leader Marine Le Pen cast her ballot in Hénin-Beaumont in Pas-de-Calais. She was accompanied by other National Front politicians.
The independent centrist candidate Emmanuel Macron also voted in Pas-de-Calais in Le Touquet, accompanied by his wife.
The other leading candidate, the far-left's Jean Luc Melanchon, cast his ballot at a school in Paris.