Conservationist Kuki Gallmann wounded in Kenya attack
Comments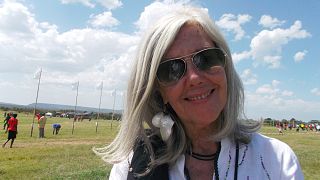 An Italian-born conservationist has undergone surgery after being shot by gunmen in northern Kenya.
73-year-old Kuki Gallmann is well-known for her book "I dreamed of Africa", which was made into a film in 2000.
It is reported Gallmann was wounded at her conservation park after the vehicle she was in was ambushed.
Local media say this is the latest in a string of land invasions.
Gallmann is reported to have been shot in the stomach and was flown to Nairobi for surgery.
It is understood Gallmann was saved by rangers from the Kenya Wildlife Service who fought off the attackers.