Link between mobile phone use and cancer 'dubious' - scientists
Comments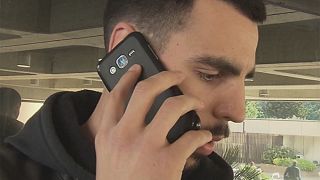 Doubts have been cast over whether mobile phone use can be linked to brain tumours.
It follows a ruling in an Italian court in which Telecoms worker Roberto Romeo was awarded 500 euros a month in compensation after a connection was found between incorrect mobile use and the onset of a benign growth.
Alessandro Polichetti, physicist and first researcher at the Italian National Institute of Health said:
"The totality of all the studies on this topic does not allow us to conclude that mobile phones are carcinogenic, or that there is a causal link between the use of mobile phone and the onset of brain tumour or tumour elsewhere."
The England-based Brain Tumour Charity also says there is insufficient scientific evidence.
However, Romeo claimed his tumour was the result of using his business mobile for three to four hours a day over a period of 15 years.
"There were no warnings. Nobody told us not to keep it close, nobody told us to put conversations on speakerphone, to make short telephone calls; we did not have these warnings and we used the phones for all we needed," he said.
An appeal could still be filed against the court ruling.